Professional Landscape Design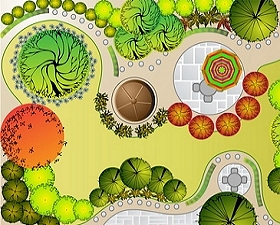 A professional landscape design offers endless joy to your family, and can add considerably to your property's resale value. By hiring only the best Irish landscaping companies with the best landscape designers, you create a visual balance between your house, its garden design, and your neighbourhood.
The landscape design process is actually one of the most important aspects of residential landscaping, and is often neglected. Forgetting the importance of a professional landscaping design can cost you dearly, and be an endless source of frustration and regret.

Irish Landscaping Services can help you to avoid such frustration and irritation. Simply click on the button below and we can introduce you to up to three landscaping contractors in your area, who are experienced in landscape design. Each landscaping contractor will contact you separately, and can visit you in person and provide you with a competitive proposal. Save time and money, by choosing the best landscaping services in Ireland. Just click the button and fill out our short form.
The Design Process

Consultation
Meet with qualified landscapers who will listen carefully to what you want, and who will offer sensible feedback and suggestions.

Design Brief
Once your landscaper understands what you wish to achieve, they will present you with a design brief which can be approved by you or changed where required.

Plants & Materials
Selecting the right plants for the right locations, and using the right materials in your project ensures the overall harmony of your landscape project.

Planting Design
The design stage is extremely important as it is the starting point for your entire project. We introduce you to landscape designers with great track records.

Implementation
Once you have approved the design brief, your landscaper will then design a plan of implementation, so that all tasks moves forward in synchronisation.

Estimates
Your landscaper will provide you with a free no obligation quotation. You can be confident that you have made the right choice before committing to moving forwards with your project.

Project Management
Creating a stunning landscape project requires attention to detail and excellent time management, ensuring everything "falls into place" at exactly the right time.

Installation Phase
The installation phase results in a flurry of activity. You will find this part very exciting as you start to see your dreams become reality.

Maintenance
Every great landscape also needs an excellent maintenance service ensuring your garden looks stunning, at all times of the year.