Commercial Landscaping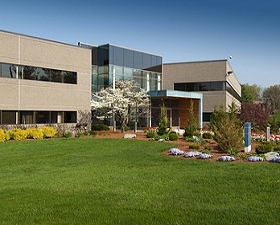 There are a number of commercial landscaping companies in Ireland, and choosing the right one is no easy task. A successful commercial landscaping project is dependent on a number of factors. These include completing the job on time, while paying close attention to quality and professionalism.
Commercial landscape maintenance services are available for commercial properties ranging from apartment complexes, to industrial estates to golf courses and company premises. When choosing quality commercial landscape services, you know that the appearance and safety of your property can have a direct effect on the bottom line. Whether you need commercial landscape design, commercial landscaping, or commercial grounds maintenance, we can introduce you to professionals, who get the job done, on time, and within budget.
Irish Landscaping Services can help you to find the best commercial landscape companies in Ireland. Simply click on the button below and we can introduce you to up to three commercial landscaper contractors in your area. Each landscaping contractor will contact you separately, visit your premises, and can provide you with detailed plans and a comprehensive proposal.

Save time and money, by choosing the best commercial landscaping services in Ireland.
Landscape Design

It's no use choosing any landscaping service. For commercial projects you need to find a landscaping company that specialises in commercial landscape design.

Commercial Landscapes

For your commercial landscape, its necessary to find a company that specialises in commercial landscaping.

Grounds Maintenance

Once your commercial landscape is complete it's vital that it be properly maintained to ensure it looks beautiful all year round. Only a professional can do a professionals job.

Project Management

Creating a stunning landscape project requires attention to detail and excellent time management, ensuring everything "falls into place" at exactly the right time.

Soft Landscaping

Find landscapers who specialise in such areas as grass seeding & planting schemes, planting of mature trees and motorways & roads. Find great landscapers for all your soft needs.

Hard Landscaping

Get the best hard landscapping services include such areas as paving, street furniture, lighting, ducting and resin bound surfaces.